Assembled Human StarBot Kit Quick Start
1) Plug the wires from the StarBot Servo Harness into the Arduino Joystick controller following the diagram.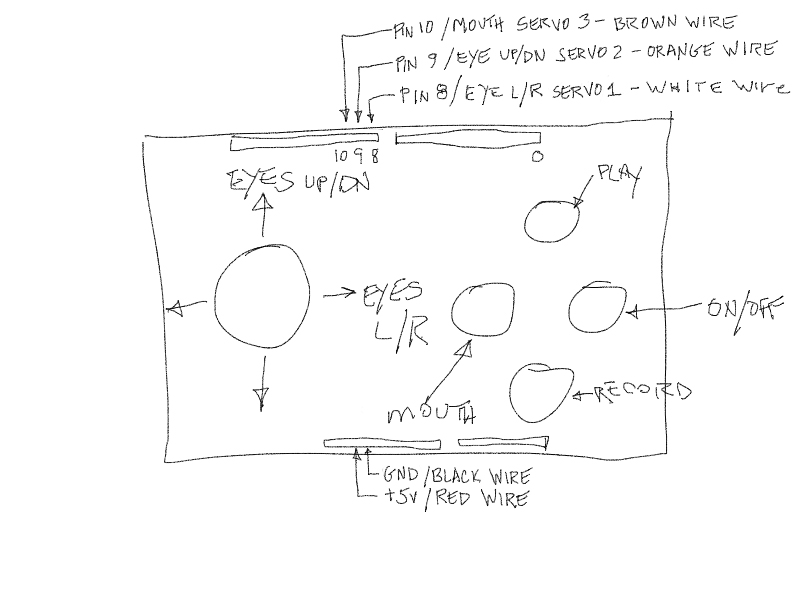 2) Power the Arduino by either using the included USB cable and plugging it into your computer, or by using the 5xAA battery pack.
3) Have lots of fun and teach others.
Human Kit Build Videos
https://www.youtube.com/playlist?list=PLRoTLUWH4Nn6diHg4nx2Jus9IPd6w9n-J
Human Kit Hardware

Joystick Operation / Wiring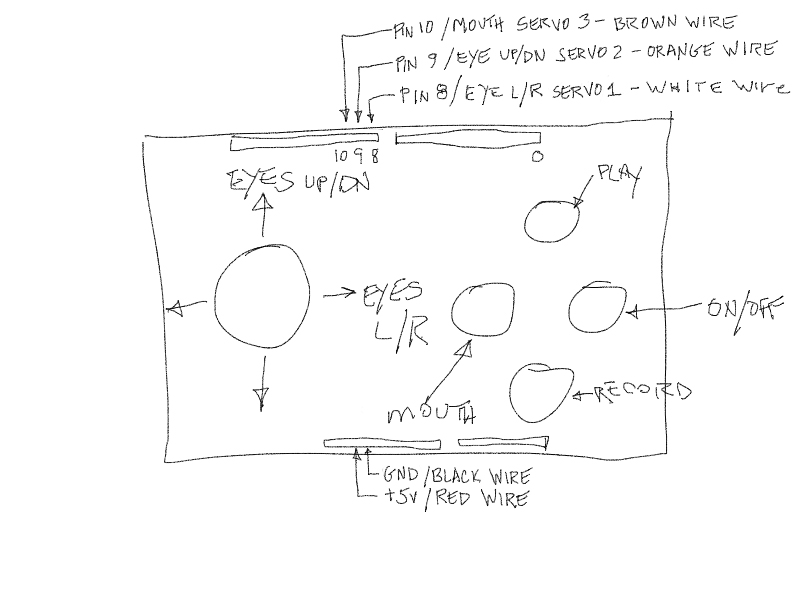 Joystick soldering instructions
https://www.sparkfun.com/tutorials/161
Toonimal Kit Build Videos
 https://www.youtube.com/playlist?list=PLRoTLUWH4Nn5Zi7TOits1k0jAsKVtG1Pi